The Magnificent Ruins of Sri Lanka
Come face to face with the hidden gems of this beautiful country and its colourful history. Wander down its alleys, across its plantations, and through its valleys to discover its majestic scenery.
Duration

12 Days
Destinations

Colombo | Kandy | Sigiriya | Anuradhapura | Jaffna
| Trincomalee | Colombo

Journey Highlights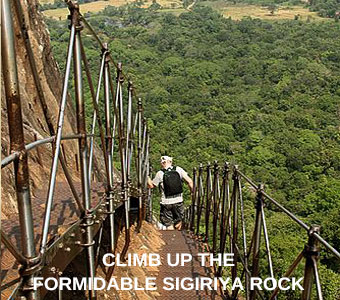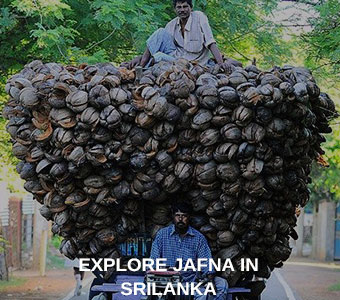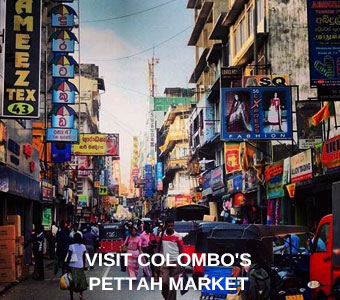 Colombo - Kandy
Upon arriving in Colombo, our representative will pick you up and take you on a scenic drive to Kandy. Then they'll check you into your hotel. You can spend the rest of day relaxing or exploring the lovely city of Kandy.
Kandy
Kandy is an ancient city nestled amongst hills and overlooking a scenic vista of sprawling tea plantations. Today we'll visit the Peradeniya Botanical Gardens  and then the holy Temple of the Sacred Tooth, which is a UNESCO World Heritage Site.
Kandy – Sigiriya
Drive to spectacular Sigiriya. We'll stop on the way to visit the caves of Dambulla. Your guide will tell you all about Sri Lanka's history and culture on the drive.
Sigiriya
Today we'll begin with a visit to one of the most majestic sites of the entire trip, the Sigiriya Rock Fortress. The climb to the top is an exhilarating experience. Later we'll go on an excursion to the ancient city of Polonnaruwa.
Sigiriya – Anuradhapura
Depart Sigiriya and head to Anuradhapura. This city was once the capital of the country for over 1000 years and is a UNESCO World Heritage Site. Your visit will take you to many ancient places, including the twin towns of Anuradhapura and Mihintale.
Anuradhapura
Become acquainted with the wild nature of the country as we visit the jungles of Wilpattu National Park. A jeep safari will take you to see wild elephants, a host of colorful birds, and many other beautiful creatures. Not to mention the lush tropical forests, which are a sight to behold themselves.
Anuradhapura – Jaffna
Drive to the far north of the country to a troubled city that unfortunately experienced a long period of guerilla warfare. Today its turbulent past has been left behind, and instead a landscape known for its beauty and mesmerizing sites awaits you.
Jaffna
This entire day is dedicated to exploring the city of Jaffna. Off the beaten path, you may find yourselves to be the only travellers around, and get to have a truly authentic local experience. We'll visit the Clock tower and other ancient ruins that whisper remarkable tales of the city's history.
Jaffna
Jaffna is worth spending more than one day in, so today we'll explore its coast. Littered with antiquities dating back to more than 3000 years ago, Jaffna has shown a remarkable resilience and has been a major center of power during several different eras.
Jaffna – Trincomalee
From Jaffna we'll take a scenic drive to the harbour city of Trincomalee. Upon arrival you'll have the day to yourself. Unwind on the beautiful beaches, wander through the bustling streets, or perhaps you'd like to visit Seruwawila Rajamaha Viharaya, one of the holiest Buddhist monuments in Sri Lanka.
Trincomalee
Today we'll explore Trincomalee. It is one of the oldest cities in Sri Lanka, with both Buddhist and Hindu heritage. As a well situated coastal city, its harbor brought the city to life when it became a bustling trade hub.
Trincomalee - Cochin
Drive to Colombo with a brief stop in Cochin. An interesting day of exploring the city's colonial past awaits you. We'll visit the main fort, the former British administrative center and military garrison, and then spend then evening exploring one of Colombo's markets.
Colombo
The journey comes to an end. On your flight home, reminisce about the many magical moments you experienced over the last two weeks, and look forward to your next trip back to this incredible country.