Deccan Odyssey
A journey like no other. A train that could pass for a palace. Hop aboard for a journey through some of the most stunning landscapes in India and enjoy the experience of a lifetime.
Duration

8 Days
| | |
| --- | --- |
| Destinations | Mumbai | Bijapur | Aihole | Pattadakal | Hampi | Hyderabad | Ellora Caves | Ajanta Caves | Mumbai |

Journey Highlights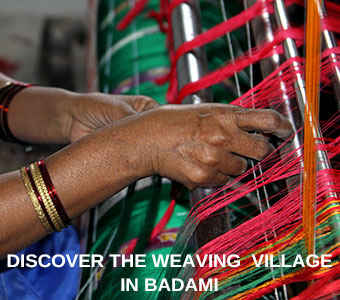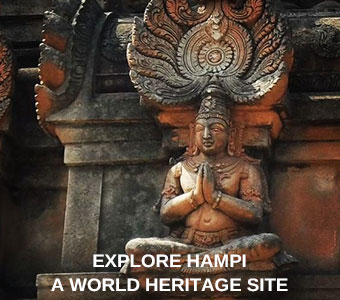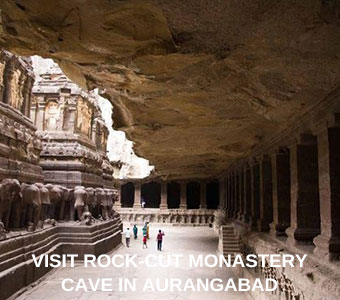 Mumbai
Meet our representative at the Mumbai airport and be chauffeured straight to the train station. The Deccan Odyssey, one of the most luxurious trains in the entire country, will leave for Bijapur in the evening.
Bijapur
After breakfast we'll arrive in Bijapur, a city of dazzling sights. Your tour guide will take you to the Gol Gumbaz and other beautiful monuments that have carved a place in the architectural history of India. After lunch the train leaves for Aihole & Pattadakal.
Aihole & Pattadakal
We'll arrive early in the morning and take you to the temples and ancient settlements of Aihole and Pattadakal. Be amazed by the rock cut temples and the early medieval structures. After lunch you have the choice of either visiting a weaving village or the caves and sculptured temples of Badami. Afterwards we'll leave for Hampi.
Hampi
One of the most spectacular relics of a bygone era, Hampi, also known as the City of Victory, is a World Heritage site famous for its historically significant architecture and sculptures. This day will be one of most enthralling experiences you'll ever have in India. In the evening the train departs for Hyderabad.
Hyderabad
In the morning the Deccan Odyssey will roll into the royal city of the Nizams, Hyderabad. After an early breakfast, we'll drive towards a city that epitomizes Nizami culture and grandeur, Golconda. We'll explore many of the delights of the city, including the enchanting old market.
Aurangabad
Today we'll arrive in Aurangabad, which will serve as a base to explore the surrounding rock cut Ellora temples, another World Heritage site. The city itself has deep Mughal influences and there are many interesting monuments here, including the Daulatabad Fort, Bibi-ka-Makbara, and the city's 52 gates, each boasting its own epic stories.
Ajanta Caves
Another day travelling back into a time long forgotten. Upon reaching Jalgaon station, we'll drive to the ancient Ajanta Caves, another World Heritage site and an architectural marvel of its time. The 30 rock-hewn Buddhist caves at Ajanta have been masterfully carved and are adorned with Buddhist sculptures and paintings.
Mumbai
Early in the morning the Deccan Odyssey will drop you back off at the Mumbai Railway Station. Bid farewell to the mystical train and board your flight back home, reminiscing upon the regal experiences of majestic India.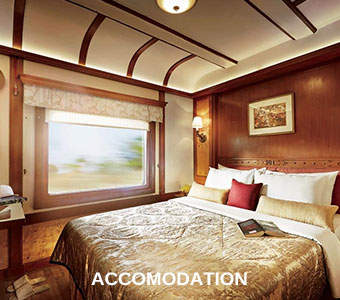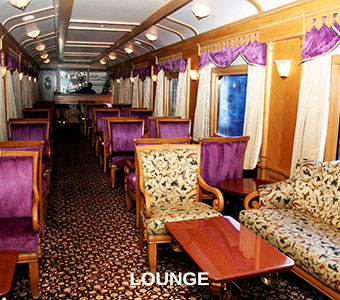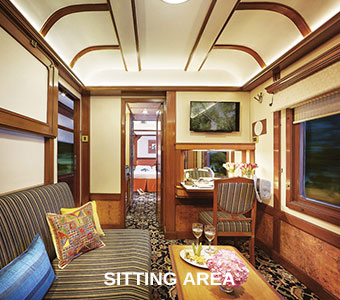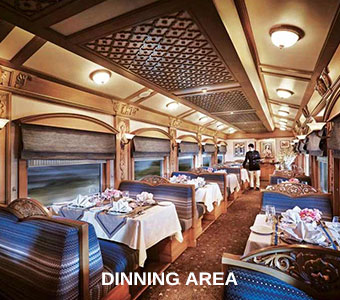 Please note that meal venues and tour timings will be subject to change as per Indian railways norms.