Deccan Odyssey
Come aboard for a palatial rail journey that traverses through some of the most stunning landscapes and fills your stay with mesmerising facets of the country.
Duration

8 Days
| | |
| --- | --- |
| Destinations | Mumbai | Bijapur | Aihole | Pattadakal | Hampi | Hyderabad | Ellora Caves | Ajanta Caves | Mumbai |

Journey Highlights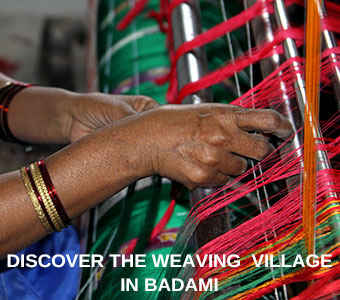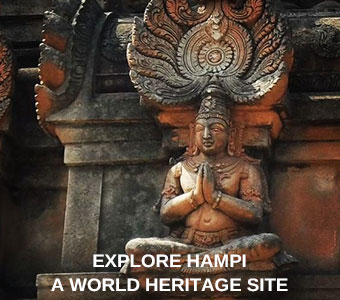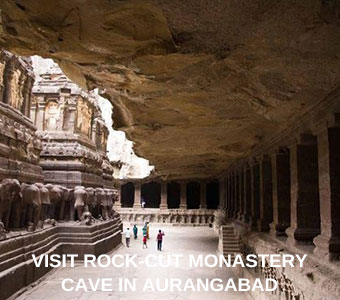 Mumbai
Meet our representative at the Mumbai (formerly Bombay) airport who will handover  your travel documents and transfer you to train station to complete the check-in formalities. Your luxury train, the Deccan Odyssey will leave for Bijapur in the evening.
Bijapur
Disembark the train after breakfast to see some of the dazzling sights of Bijapur. Your journey will take you to the Gol Gumbaz and other monuments that have carved a place in the architectural history of India. After lunch the train leaves for Aihole & Pattadakal.
Aihole & Pattadakal
An early morning will take you to the temples and ancient settlements of Aihole and Pattadakal. Gaet amazed at the rock cut temples and the early medieval structures. Post lunch you can choose between visiting a weaving village or the rock cut caves and sculptured temples in Badami. Later leave for Hampi.
Hampi
One of the most spectacular of specimen of the bygone era, the iconic City of Victory – Hampi, a World Heritage site, famous for its splendid architecture, sculptures and their historical significance. The day will be one of most enthralling experiences of India. In the evening the train departs for Hyderabad.
Hyderabad
This morning the Deccan Odyssey rolls into royal city of the Nizams, Hyderabad. After an early breakfast disembark and drive towards the epitome of Nizami culture and grandeur, Golconda. Later explore the other delights of the city, one of the most exciting being an optional visit to the old market.
Aurangabad
Reach Aurangabad, your base to explore the rock cut Ellora temples, a World Heritage site. The city itself has deep Mughal influences and there are several monuments of note here; the Daulatabad Fort, Bibi-ka-Makbara and the city's 52 gates, each with its own history, amongst them.
Ajanta Caves
Another day filled with a journey into time long forgotten. As the train reaches Jalgaon station you disembark for a drive to the ancient Ajanta Caves, another World Heritage site and an architectural marvel of its time. The 30 rock-hewn Buddhist caves at Ajanta have been masterfully carved and are adorned with sculptures and paintings related to Buddhism.
Mumbai
Early in the morning the Deccan Odyssey drops you at the Mumbai Railway Station. Bid farewell to the mesmerizing trainand board your flight back home relishing the regal experiences of the majestic India.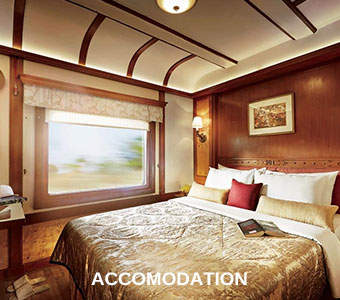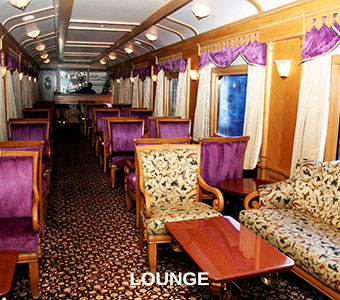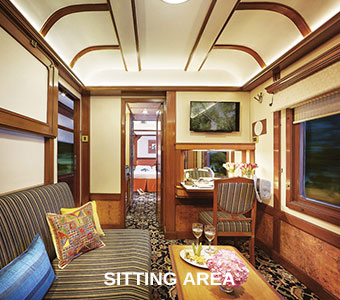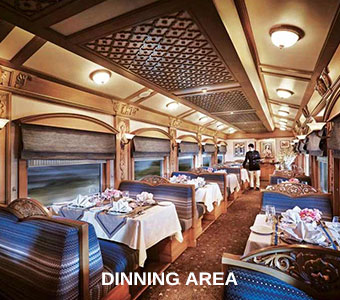 Please note venue of meals & timings of sightseeing's would be subject to change as per Indian railways norms.