Frozen river
It's your tryst with the mighty terrain. With the Himalayas challenging you to climb on top of its numerous folds; in this journey you'll also trek through rivers, valleys and plains, and become a part of the landscape.
Duration

16 Days
| | |
| --- | --- |
| Destinations | Delhi | Manali | Darcha | Palemo | Zanskar | Sumdo |  ChumiNapo | Lakham | Kurgiak | Tetha | Purni | Ichar | Mune | Padum | Kargil | Leh |

Journey Highlights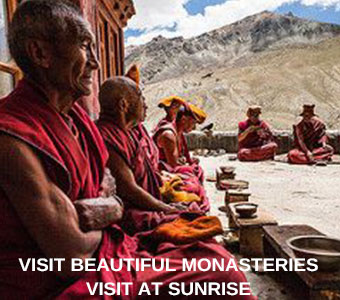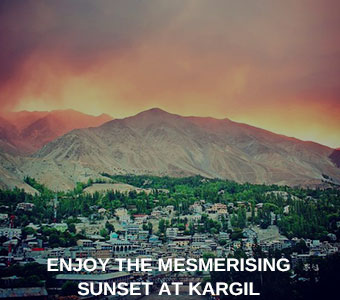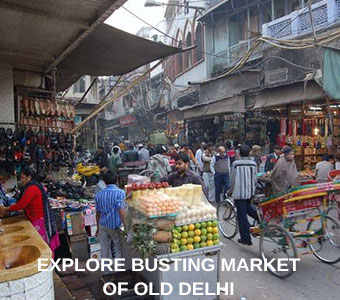 Delhi
Explore Delhi after checking in to your hotel. Lose yourself in the legacy and heritage of Mughal Delhi. Come face to face to with its colonial past. Witness its teeming life, people and market.
Delhi - Kullu – Manali
Fly to Kullu, the Valley of the Gods. Along with its twin town, Manali, which is one of the most popular Himalayan destination get time for yourself to acclimatize for the majestic experiences ahead.
Manali - Darcha
Drive on one of the highest motorable roads in the world through one of the most stunning wedges in the Himalayas, the Rohtang Pass to reach the mesmerizing village of Darcha known for its tea-houses.
Darcha - Palemo
Trek to Palemo, an easy walk that will lead you to the valley surrounded by the snow-capped mountains. En route you will visit the famous Chika and Rarik monasteries.
Palemo-Zanskar Sumdo
From Palemo trek to Zanskar Sumdo. Pass through a rocky terrain and cross tens of gurgling streams running through the area. This is one of the most scenic spot in the entire trip.
Zanskar Sumdo - Chumi Napo
After breakfast, you will trek to Chumi Napo. This trek is a steeper climb leading you up to the Shingo La Pass. You have to be careful and what yourself in this trek.
Chumi Napo - Shingo La – Lakham
Your trek today will take you to the Shingo La pass where you will see prayer flags waving in the wind. In the next leg cross the glacier to see the pristine Lakham Yak Pastures.
Lakham - Kurgiak
Walk along the crystal clear mischievous waters of Kurgiak River. Witness nature in its full glory and, if you so desire, see a few Doksas where yak are kept in the summer months.
360 Kurgaik - Tetha
From waters to colours. The trekking trail to Tetha, flanked by beautiful meadows and flowers in the otherwise bleak landscape, is a highly motivating sight and will add vigor to your feet to continue forth.
Tetha - Purni
From Tetha trek to Purni. Catch the spirit of Buddhism in the wilderness en route at the Phuktal monastery. Perched on the side of a cliff it seems to hang precariously signifying the struggle of man with the nature.
Purni - Ichar
Reach Ichar after trekking through a breathtaking vista. Surrounded by captivating views of the Himalayas capped by the snow, it will make you reflect on life and its meaning.
Ichar – Munem
Trek along the Tsarap River to reach Munem. With blue sky speckled with clouds and a pristine view accompanying you; you will also visit the Munem monestary for a glimpse of Buddhist life.
Munen - Padum
Walking to Padum is a heady feeling. The trek will also take your to the Bardan monastery, which is one of the highly regarded monasteries in the region and will bring you closer to your innermost self.
Padum - Kargil
Switch over from trekking to driving. Reach by road from Padum to Kargil. Not many years ago it had witnessed India's armed engagement with its neighbor but the guns have fallen silent and sunset is mesmerising.
Kargil - Leh
A 230 km / 7 hours drive will take you to Leh. On the way you will visit the Lamayuru Monastery, which is one of the oldest monasteries in the region. Standing against a stark landscape it makes for a stunning sight.
Leh – Delhi
Board your flight to Delhi. Reaching there visit Jama Masjid and Delhi's medieval market, Chandni Chowk for an unforgettable rickshaw ride. Later you will leave for Rajghatand India Gate and thereafter fly back home.