Gujarat Discovery
Sun, sand and incredible colonial architecture explored in a leisurely Portuguese style. This tour takes you into the heart of Western India, where you will enjoy its unique culture and pristine nature.
Duration

12 Days
| | |
| --- | --- |
| Destinations | Mumbai | Ahmedabad | Balaram | Dasada| Bhuj | Gondal | Diu | Mumbai |

Journey Highlights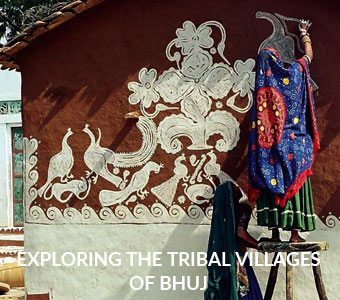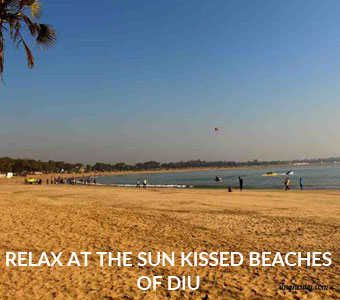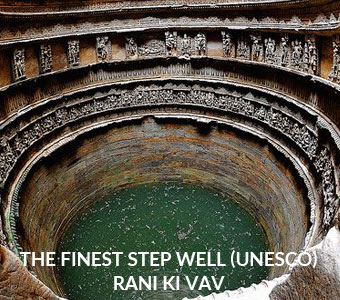 Mumbai – Ahmedabad
Proceed to the domestic terminal after arriving in Mumbai for your flight to Ahmedabad, where our representative will meet you and break down how the trip will go.
Ahmedabad
Take a leisurely tour of the architectural splendors of this ancient trading hub (an official UNESCO Heritage City), known for its magnificent mosques and temples. The day will also include visits to a traditional bazaar, Mahatma Gandhi's ancestral house, and the Calico Museum.
Ahmedabad –Balaram
A four hour drive north will take you far away from the hustle and bustle of the city to the idyllic rural retreat of Balaram. The views on the way will show you parts of India that are still lightly touched by modern society.
Balaram
Today we'll explore the rural tribal areas north of Balaram. We'll meet the lovely villagers of Poshina and discover how peaceful life is in one of India's least visited areas.
Balaram– Dasada
After an eye-opening day at Balaram we'll head west to Dasada. En route we'll visit the Rani Ki Vav in Patan, one of the most intricate step wells in India. From there we'll head to Modhera to marvel at the Sun Temple and then end the day with a  jeep safari.
Dasada– Bhuj
Today starts early, as we'll begin our jeep safari to the edge of the little Rann of Kutch before the sun even rises. A vast expanse of wilderness famous for the rare Asiatic Wild Donkey, it is a truly special landscape that you'll never forget. After we'll depart for Bhuj.
Bhuj
Experience the powerful emptiness of the nature of the region, which despite it's barrenness, contains an effervescence of color. We'll get to meet some of the hardy tribal people who live here and learn about their famous handicraft traditions.
Bhuj
Today we'll tour both the old and new palaces of Bhuj. Rao Lakha's palace was inspired by European architectural designs, whereas Rao Pragmali's new palace is less opulent but still creates awe with its powerful style.
Bhuj– Gondal
Leave for Gondal, a small town that was once a vivacious capital city. We'll explore the streets and then visit Naulakha Museum, which is located in the old part of the town and forms part of an ancient riverside palace. It is known for its rare collection of royal carriages.
Gondal – Diu
From Gondal we'll drive to Diu, one of the India's many hidden jewels. Formerly a Portuguese enclave, this small town on the Arabian Sea has a fascinating colonial history. The Uperkot Fort is one of many interesting buildings we'll visit while here.
Diu
Diu is one of the loveliest little sea towns India has to offer, and is worth a second day. It is a potpourri of majestic Portugese colonial and local Gujarati architecture, and is right near a beautiful national park that is home to the endangered Asiatic lion.
Diu – Mumbai
The journey comes to an end. After flying to Mumbai, it will finally be time to catch your flight home. Reminisce about the many magical moments you experienced over the last two weeks, and look forward to your next trip back to Mother India.