HEAVENLY BHUTAN
Get enraptured by the landscape, go on some picturesque treks, interact with some delightful people, understand their spiritual moorings and marvel at some out of this world architecture.
Duration

17 Days
| | |
| --- | --- |
| Destinations | Delhi | Paro | Punakha| Jakar Bumthang Valley | Phobjikha | Thimphu | Kolkata | |

Journey Highlights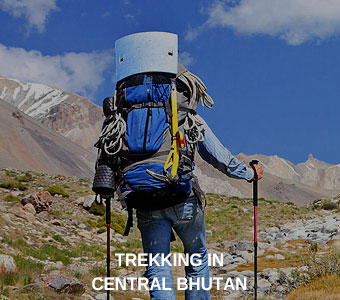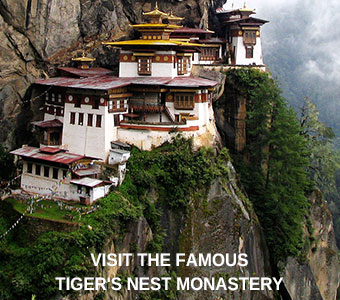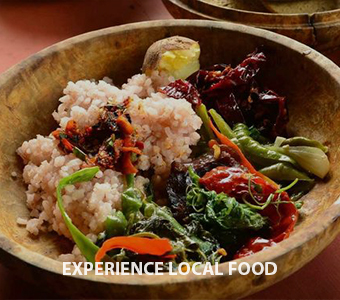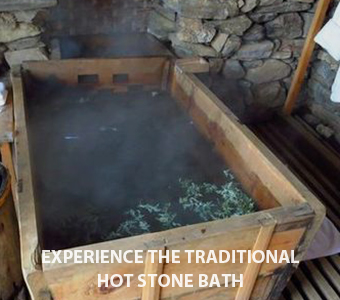 Arrive Delhi
Reaching Delhi our representative will meet you at the airport to take you to your hotel. On the way he will explain you certain basic etiquettes and provide you with an insight to cultural and social practices, which will go a long way in enhancing the joy of your stay in India.
Delhi
A guided tour of the Old and the New Delhi. The day commences with a visit to Jama Masjid after which a rickshaw ride will take you to labyrinthine alleys of Chandni Chowk. Drive past a few of monuments and later in the day visit Humayun's tomb, a UNESCO World Heritage Site.
Delhi - Paro
Land in Bhutan watching as you fly some stunning views of the spectacular Himalayas, including, if the day is clear, of Mount Everest. Meet on arrival in Bhutan your guide and driver who will be with you for your entire duration of your stay in the country. Visit the Paro valley if you desire.
Paro
Visit the Sunday market to experience local flavor, some haggling, and to see some of Bhutan`s unique local products, including strings of chugo (dried yak cheese), exotic-looking ferns, etc. Later you will climb up to Tiger`s Nest Monastery, hanging by the edge of the mountain.
Paro - Punakha
Drive to Punakha going past on the way Dochu La Pass. Visit Chimi Lhakhang temple, known also by the amazing name of Mad Monk`s temple. On arrival you will visit Punakha Dzong, amongst the most beautiful Dzongs in Bhutan.
Punakha
Walk from Nobgang to Punakha. In the afternoon, visit the Punakha Dzong followed by a leisurely walk in the beautiful in the Punakha valley. You can also do a day's trek from Lumukha Village experiencing on the way some aspects of the charming Bhutanese life.
Punakha - Trongsa – Jakar Bumthang Valley
Drive to Trongsa and visit to the Dzong and Ta Dzong which houses a small museum somewhere during midday. Later continue your onward journey to Jakar in the Bumthang Valley. Stay for overnight in a traditional farmhouse. Take a traditional hot stone bath, as your dinner gets ready.
Jakar – Bumthang Valley
Early morning start for a three day trek. The tract that will take offers a unique experience for you to get close to Bhutan's flora and fauna, its natural splendor, amazing culture and even interaction with the local people. Moderate difficulty level.
Jakar – Bumthang Valley
The unique Bhutan experience continues. Apart from walking from one trail path to another the trek will make you halt often wondering at the simple delights and gay laughter this landlocked country offers. You would wonder at the portents of the Gross Happiness Index.
Jakar – Bumthang Valley
The third and the penultimate day of the trek. As the day first dons and discards its shades and after fierce gold the sky turns into a clear black speckled with twinkling stars or clouds as the condition may be you will reach Jakar, Bumthang Valley to spend your night.
Jakar – Bumthang Valley
A full day excursion to Thrumshing National Park. See the countryside from close quarters, engage in some bird watching, forget yourself in the scenic splendour and get yourself closer to nature. Visit Ura Lhakhang on the way back, if time permits.
Jakar - Bumthang Valley - Phobjikha
Drive back after late morning rise towards the western part of Bhutan to Phobjikha watching the vista float by. Stay here for the night experiencing the stillness as time clocks past. You can enjoy sitting by a traditional bukhari stove as night approaches.
Phobjikha - Thimphu
Rise early and hit the roads to drive back to Thimphu. Much of the patch is filled with breathtaking views and you would like to stop often to relish the sights and capture them in your cameras. In the afternoon head over to the Royal Botanical Gardens at Serbithang.
Thimphu
Opportunity for the second trek that will take you across the mountains separating valleys of Thimphu and Paro. Walk past a scenic countryside filled with ruined forts and beautiful lakes. You will also visit temples and holy places in Phajoding that has some of the rarest Thanka paintings.
Thimphu - Paro - Kolkata
Depart for Paro to board your flight to Kolkata. On arrival Secrets of India representative will meet you and l assist you in check-in. Relax in the evening wondering at the transition from the serene Bhutan to unique Kolkata cacophony.
Kolkata
Visit Flower Market in the morning. Later you can see Victoria Memorial. Afterwards drive to the Howrah Bridge and afterwards visit Mother Teresa's Ashram. You can also visit "Kumartuli" and interact with the local potter's community, if time permits.
Kolkata – Back Home
Drive to the airport to board your plane to back home. As your flight takes off and soars in the sky you will find yourself in the grip of nostalgia wondering when you can get back again and lose yourself in the leisurely Bhutanese pace of life.