LOSE YOURSELF
Amazing views, enchanting cultures and unforgettable experiences. In Bhutan, it's easy to lose track of time. We'll start with a taste of India in Kolkata, and then explore the beautiful nation of Bhutan.
Duration

10 Days
| | |
| --- | --- |
| Destinations | Kolkata | Thimphu | Punakha | Paro | |

Journey Highlights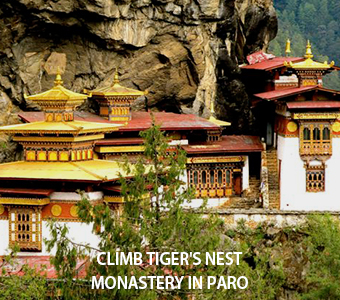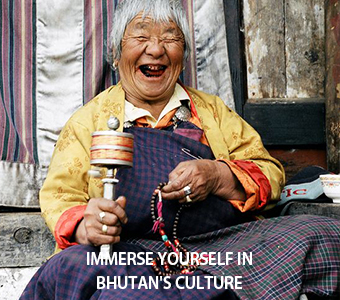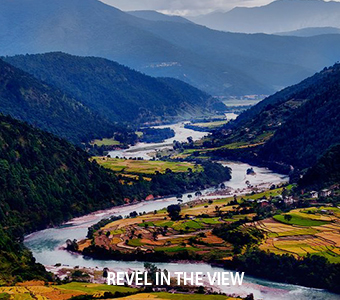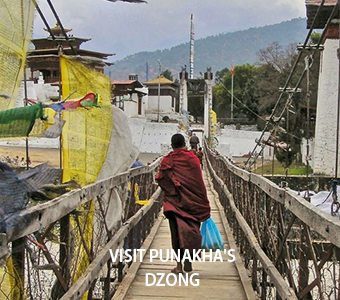 Arrive Kolkata
Arrive in Kolkata. In the afternoon explore the colonial legacy and heritage of the city, which was the British during their rule. It's also known as the 'City of Processions' and the 'City of Joy.'
Kolkata
Start your day with a visit to the Kumartuli pottery district and interact with the local community. Later roam the massive precincts of the Victoria Memorial, a splendid architectural structure built with white marble in the early 20th century. We'll follow this with a visit to Mother Teresa's Ashram.
Kolkata - Paro - Thimphu
Fly to Paro. Meet your guide at the airport and hit the road for a short journey to Thimphu, the capital of Bhutan. Enjoy the scenic landscape on the drive. Bhutan is a fascinating country with deep Buddhist ties and an easygoing lifestyle.
Thimphu
Spend the morning walking through the weekend market and the city's wondrous streets. Later take a leisurely stroll in the scenic countryside, passing ancient forts and beautiful lakes. Then we'll visit temples and holy places in Phajoding, follwed by some rare Thanka paintings.
Thimphu-Punakha
Drive to Punakha, along the mesmerizing Dochu La pass. Visit the Chimi Lhakhang temple before settling into your hotel in Punakha. The rest of the day is dedicated to leisure time, and the majestic, serene backdrop is ideal for this.
Punakha
Start your day with a lovely walk in the Punakha valley. In the afternoon, visit the Punakha Dzong. Your guide will regale you of tales from the fascinating history of Buddhism in Bhutan, as well as other cultural information.
Punakha - Paro
Return to Paro. In the afternoon you can visit Paro Dzong and the national museum, a treasure trove of the country's rich cultural kaleidoscope. Their collection will bring their delightful people and colorful history to life.
Paro
Prepare for a marvelous adventure – the steep climb to the magnificent Tiger's Nest Monastery. It is an undoubtedly amazing sight. Situated at the edge of a mountain, the views are magnificent. Later visit DrukgyelDzong.
Paro
Today we'll drive through Cheli La, one of the highest passes in the area. Then we'll visit the Sunday market to experience some unique local delicacies like chugo (dried yak cheese), and exotic ferns.
Paro - Kolkata departure
Fly back to Kolkata. The afternoon is all yours. You can visit some of the colonial monuments, the local markets, or perhaps even an art gallery. The Calcutta school of art is quite magnificent. Take in as much as you can before you head home.