Temples and Spices
Sun, sand, roaring seas, incredible temples and vibrant spices, all accompanied by numerous breathtaking vistas. An unforgettable trip that will make you want to come back to India again and again.
Duration

15 Days
| | |
| --- | --- |
| Destinations | Chennai | Mahabalipuram | Pondicherry | Tanjore | Karaikudi | Madurai | Munnar | Periyar | Alleppey | Cochin |

Journey Highlights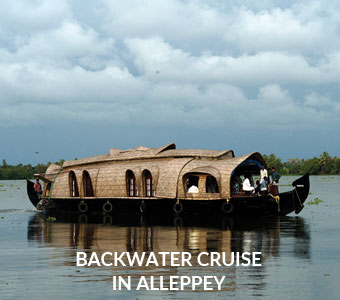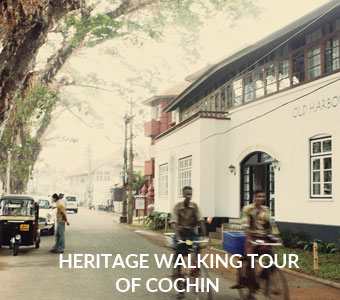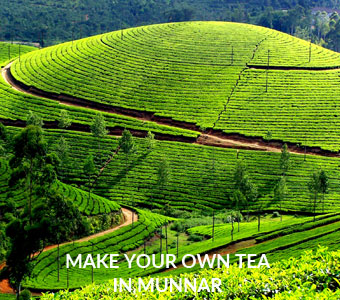 Chennai
Meet our representative after your flight lands in Chennai. On the way to the hotel he will brief you about your tour, cultural and social norms, and take up questions that you might have. He will also help you in completing check-in formalities.
Chennai-Mahabalipuram
The day starts with a tour of the city where the British established their first base in India. We'll take a lovely walk around the Kapaleeshwara Temple and then visit the St. George Fort. Afterwards we'll leave for Mahabalipuram.
Mahabalipuram
Mahabalipuram is a small fishing village in modern times, but long ago it was an important seaport and one of the origins of some of the most incredible South Indian temple architecture. It is also home to temples made in rocky outcrops that are UNESCO World Heritage sites. We'll spend the day exploring this lovely little town and it's many wonders.
Mahabalipuram-Pondicherry
The drive from Mahabalipuram to Pondicherry is short and scenic. We'll head down the East Coast of India, flanked by the roaring waves of the Bay of Bengal. Primarily under French rule before India's independence, Pondicherry is known for its spiritual customs and French heritage, along with a deep serenity that is felt throughout the town.
Pondicherry-Tanjore
On our way to Tanjore we'll visit the Chidambaram Temple and walk in the hallowed precincts of Gangaikonda Cholapuram, which is a UNESCO World Heritage Site, and an ode to India's remarkable architectural workmanship. We'll arrive at our destination in the afternoon and you'll have the rest of the day to yourself.
Tanjore
Start your tour of Tanjore with a visit to the Bronze Museum, famous for its eclectic statues and ancient cooking utensils. This beautiful city was known for its metal work in ancient times, the artifacts of which still continue to enthrall visitors. Then we'll visit the epic Brihadeeswarar Temple complex, a well deserved UNESCO World Heritage Site.
Tanjore-Karaikudi
Prior to reaching Karaikudi we'll stop to marvel at the architectural beauty of Sri Ranganathaswamy Temple. Upon arriving we'll attend a cooking class by a master chef and then indulge in a delicious, albeit slightly spicy, traditional Chettinad dinner.
Karaikudi
Today is for exploring Karaikudi, an area full of historic mansions owned by Chettinadu traders who made their fortune in the medieval sea-trade between South India and South East Asia. The local markets are also a site to behold and offer many delicacies of the region.
Karaikudi-Madurai
We'll start the day by visiting some temples, and then make our way to the impressive Tirumalai Nayak Palace, a building that was constructed with an unusual combination of South Indian Dravidian and Rajputana styles. Afterwards we'll observe ancient religious rituals at the Meenakshi Temple, yet another UNESCO World Heritage site.
Madurai-Munnar
Today we'll head to the idyllic hill station of Munnar. The exquisite flora and fauna, waterfalls and tea plantations make for some incredible views. We'll also have the opportunity to visit a tea factory and sample some of the tasty local brews.
Munnar
The gentle giants of India, wild elephants, are usually the highlight of our trip to the jungles of the Chinnar Wildlife Sanctuary. We'll go on a safari in the morning safari in hopes of seeing these regal creatures, and then a trek through the forest to cap the day off.
Munnar-Periyar
The drive from Munnar to Periyar is a lovely one, with scenic vistas gracing your vision the whole way. Upon arrival we'll head straight to the Periyar Wildlife Reserve (a UNESCO World Heritage site), and take an elephant ride through this natural sanctuary. Then we'll finish the day with a relaxing boat ride in Periyar Lake.
Periyar-Alleppey
From the epic wildlife of Periyar we'll move on to the enchanting backwaters of Alleppey. Take a gondola ride through the canals and then stop for high tea on an idyllic lagoon houseboat and watch the world float by in perfect harmony.
Alleppey-Cochin
Explore Cochin, one of the oldest seaports in the country, where India carried out a lot of its trade with the West. Among the places we'll visit are the St. Francis Church, the Chinese fishing docks and the Santa Cruz Basilica. We'll also hit up the Kashi art gallery for some culture and a delicious South Indian coffee. In the evening, a traditional Kathakali dance will cap off an amazing day.
Cochin
The journey comes to an end, and it's finally time to catch your flight home. Reminisce about the many magical moments you experienced over the last two weeks, and look forward to your next trip back to Mother India.