The Exotic Journey of India
From frolicking Mumbai to delving into devotion and finally to losing one's self in the rich scenic splendor of nature, relive your life seeking for its moorings in this ageless country.
Duration

15 Days
| | |
| --- | --- |
| Destinations | Mumbai | Mysore | Kabini | Ooty | Pollachi | Munnar | Alleppey | Cochin |

Journey Highlights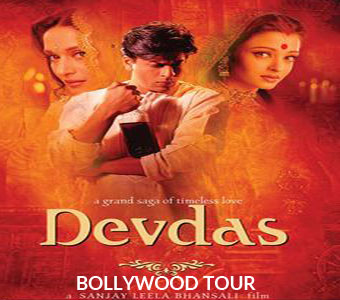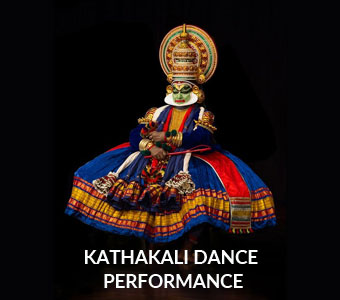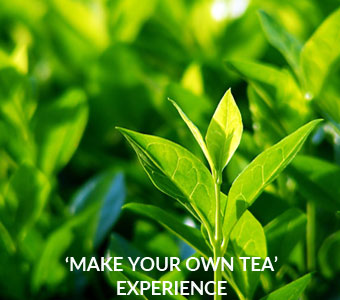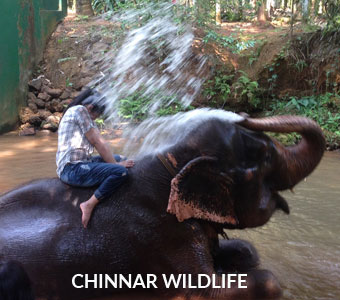 Mumbai
Meet our representative after your flight lands in Mumbai. On the way to the hotel he will brief you about your tour, cultural and social norms, and take up questions that you might have. He will also help you in completing check-in formalities.
Mumbai
Mesmerising Mumbai, India's business capital, the hub of entertainment/ film industry (also known as Bollywood) where life continues non-stop. The highlights of the trip include a visit to Gateway of India, Elephanta Island(UNESCO) and the most interesting Bollywood tour.
Mumbai – Mysore
Fly to Mysore and as you land in the historic city it provides with an opportunity to come alive to its rich heritage. Spend the evening leisurely listening to the mellifluous classical Sitar (a stringed instrument) music rendered by an eminent artist.
Mysore
The day centre surround the famous Mysore Palace. A grand architecture it's a richly embellished huge stone building featuring a sprawling garden that glitters like anything on certain occasions such as Diwali. A part of it is still being used as a private residence by the present Maharaja.
Mysore - Kabini
Leave for Kabini but before you go also visit Tipu Sultan's Summer Palace. An exquisite structure, it, apart from its architecture speaks also of the struggle of Tipu Sultan for freedom from the British suzerainty. Besides, the day also includes a visit to Wax Museum.
Kabini
From the city it's the time for some nature. At Kabini the experiences include a coracle ride on still waters and morning and evening safari in Nagarhole Wildlife Sanctuary known for its elephants. You will also get to ride one of these gentle animals as the day pans out.
Kabini – Ooty
The scenic nature gets even more captivating on the "blue" Nilgiri Mountains as you wind your way upwards to reach Ooty. Check out the rolling tea plantations and visit local market to immerse yourself in authentic shopping experience.
Ooty
The nature truly comes alive at Ooty. Featured in many films it is an idyllic place to idle in. To see things include captivating Botanical Garden and Avalanche Lake. Roaming around doing is one of the greatest charms of Ooty—just you, your companion and your thoughts.
Ooty–Pollachi
Pollachi is a quaint little place, a perfect location to unwind yourself. However, hidden beneath its lazy veneer is a great culture and culinary experience that gives you an opportunity to cook with your own hands and relish Carnatic Cuisine with local family for dinner.
Pollachi
Amongst the charms that feature high in the list of your stay in Pollachi is the typical rustic experience of a Bullock cart ride. As you roam around in the village it offers you a chance to explore the village life, interact with its inhabitants and from close quarter watch the artisan at work.
Pollachi–Munnar
From the natural beauty to a leisurely trip into the wilds Munnar is akin to experiencing divinity on earth. With exquisite flora and fauna it's like going back to our primitive self. In the course of your visit you will also see Tea Museum and make your own tea with the freshest tea leaves.
Munnar
Amongst the world's gentlest creatures elephants are the highlight of the trip to the jungles of Chinnar Wildlife Sanctuary. The high point of the day includes morning safari in Chinnar wildlife sanctuary and a wanderlust trek through nature zone (UNESCO Site).
Munnar – Alleppey
From the wildlife of Chinnar to enrapturing backwaters of Alleppey the experience is as if you are flowing with the life watching the world passing by. Take a gondola or a houseboat or enjoy a high tea sitting on the deck or at the banks it's an opportunity of a lifetime.
Alleppey-Cochin
Visit Cochin, one of the oldest seaports where India carried on its trade with the West. As you go on a heritage walking tour you will get to see St Francis, Dutch Cemetery and synagoguein the Jewish Quarter. A visit to Kashi Art Coffee and Kathakali dance performance are the other delights.
Cochin
Every good thing must come to an end. It's likewise with this trip. As you board your plane for a flight back home you will carry with you the fond memories of your visit and wonder when you can revisit the trail. India as always will beckon you.