Wild India
From magnificent medieval architecture to entrancing lush forests this is a tour that combines classical sightseeing with the roaring Indian jungles.
Duration

11 Days
| | |
| --- | --- |
| Destinations | Delhi | Agra | Bandhavgarh | Kanha | Tadoba | Mumbai |

Journey Highlights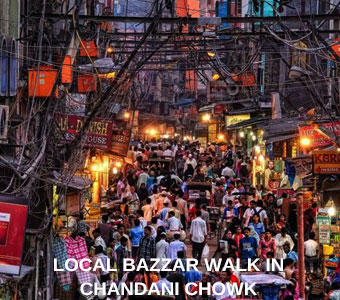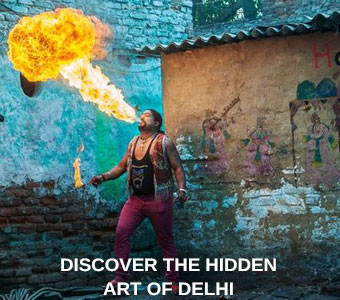 Delhi
Upon arriving in Delhi our representative will pick you up at the airport and take you straight to the railway station where the Palace on Wheels awaits you. On the way he will explain basic Indian social etiquette and cultural practices.
Delhi
A guided tour of both Old and New Delhi. The day commences with a visit to Jama Masjid, after which a rickshaw ride will take you to labyrinthine alleys of Chandni Chowk. Then we'll visit a few cultural monuments and then visit Humayun's tomb, a UNESCO World Heritage Site.
Delhi - Agra
Take a train to Agra, the old capital of the Mughals. A beautiful place next to the Yamuna river, our guide will regale you with the city's stories of chivalry, rivalry and love. Revel in the sunset view of the Taj Mahal from across the river at Metab Bagh.
Agra – Bandhavgarh National Park
Experience the sublimity of the Taj Mahal at sunrise. It is a magical kaleidoscope of solitude, color and emotion. We'll follow this by a visit to the impressive Agra Fort. In the evening we'll board the overnight train to Katni, the closest station to Bandhavgarh National Park.
Bandhavgarh National Park
Upon arriving in Katni, we'll drive to your lodge in Bandhavgarh National Park, the former hunting reserve of the Maharaja. Nestled between the picturesque hills of Vindhya and Satpura, it is a place of stunning natural beauty. We'll embark on our first safari in the afternoon.
Bandhavgarh National Park
It's a day of safaris, as we'll take one in the morning and another in the evening. We'll drive deep into the dense Sal jungle, which is made up of vast stretches of grasslands spread across 32 hills. Along with the wide variety of flora and fauna, the park is also home to an ancient fort that adds some historical interest to the trip.
Bandhavgarh National Park -Kanha National Park
Today we'll drive to the most scenic National Park in India, the Kanha Tiger Reserve. It's a large open meadow, so the chances of seeing wildlife, including tigers, are high. If time permits you can go on your first safari in the afternoon.
Kanha National Park
A day dedicated to exploration and wildlife spottings. We'll go on morning and afternoon safaris, maximizing our chances of seeing the large variety of species inhabiting the reserve. Some of them can be quite shy, but our expert guides are highly proficient at finding them.
Kanha National Park -Tadoba National Park
The drive to Tadoba Andhari Tiger Reserve is long but not lacking in excitement. The topography is beautiful and varied, with tropical jungles, dry plains, and deciduous forests providing some awe-inspiring vistas.
Tadoba National Park
We'll again go on both morning and evening safaris today. Although Tadoba is renown for its tigers, it is also home to a host of other animals such as birds, reptiles and amphibians. The songs of the birds will help you relax into the peaceful nature.
Tadoba National Park - Mumbai
We'll leave early in the morning, for a scenic drive down winding roads through plateaus and jungles before reaching the Nagpur airport. After flying to Mumbai, it will finally be time to catch your flight home. Reminisce about the many magical moments you experienced over the last two weeks, and look forward to your next trip back to Mother India.